Idea Cellular is one of India's leading providers of mobile prepaid, postpaid, Wireless Internet, 3G data card services and business enterprise solutions.
Challenge:
Airtel, one of Idea Cellular's biggest competitors, is using a queue management system where in order to take a token, the customer is required to select one of 20 services and then enter his mobile number. Idea Cellular asked us to develop a similar system for their customers.
When we visited Airtel's Customer Care Center, we noticed that the customers were finding it difficult to take a token on their own and most of the time the floor manager is standing near the kiosk and assisting customers in operating the token machine.
We realized that this customer interface has been designed to generate the analytical data required by the management, completely disregarding the customer's convenience. According to scientific research, an average human brain cannot handle more than four variables at a time. When confronted with a larger list of options, one gets perplexed.
The challenge for us was to provide a user friendly token system while still providing the management with required analytical data & reports.
Solution:
For Idea Cellular, we devised a very simple user interface and yet provided them all the analytical data they needed. In our solution there is only one switch on the User Panel. Customer presses this switch to take a token. When customer is being served, the counter operator records the service rendered with a single click from a drop down menu.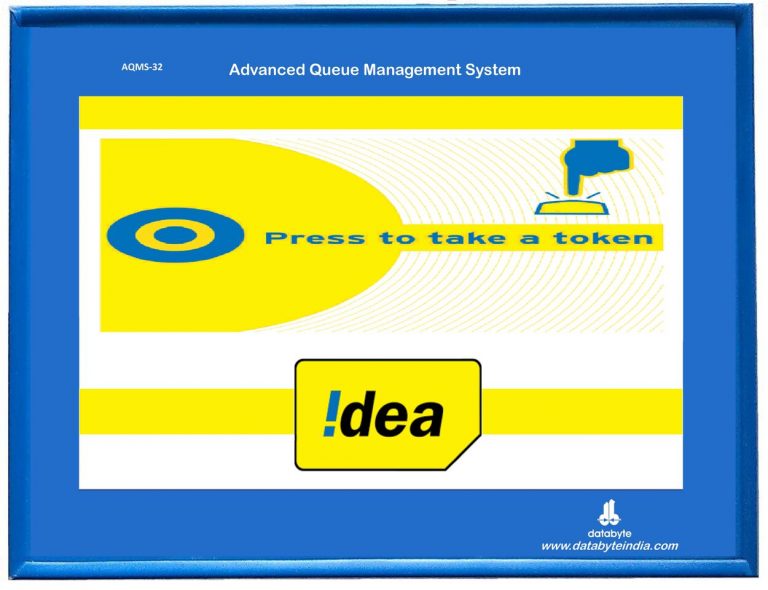 Results:
Operationally Efficient: Idea customers are using the system from day one without needing any assistance.

Detailed Reports: Idea management team are getting all the service-wise reports they need.

Low Cost Solution: By keeping it simple, they saved significantly on cost of the system.
---
Looking for a similar solution? Contact us now.