Safdarjung Hospital is a 1,600-bed multi-specialty hospital, one of the largest government hospitals in India. It is located in New Delhi on the Ring Road, right opposite the All India Institute of Medical Sciences.
Challenge:
Safdarjung Hospital needed a non-PC based operator console for their queue management system. They wanted every counter to have a device using which an operator can call tokens and complete transactions. They also wanted the device to support more advanced functions like forwarding tokens to other counters, calling specific token numbers, etc.
Solution:
For these requirements a special call pad was designed.
This call pad supports following functions:

Call Next Token.

Done – Mark transaction as complete.

Skip Token – if customer does not respond in allocated time.

Auto Recall – Token is automatically recalled after configured time-limit.

Forward – token can be forwarded to another counter for related services.

Call Token – a specific token number can be called. For example – At the medical reports counter, token numbers can be called as and when the reports are ready.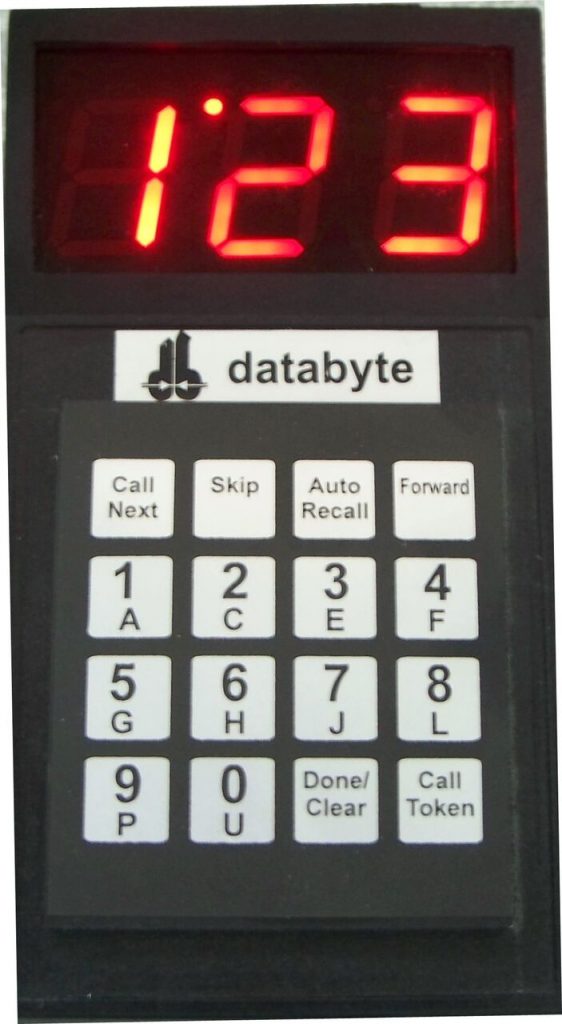 Results:
The new call pad is a simple and light weight device not needing too much desk space. Its interface is intuitive and user-friendly so no extensive training for the staff was required. Most importantly a large number of advanced token management features were supported using this small device making it operationally efficient and cost effective.
---
Looking for a similar solution? Contact us now.