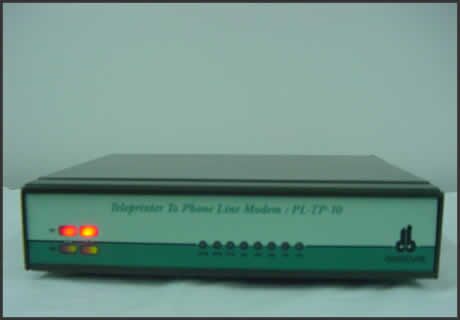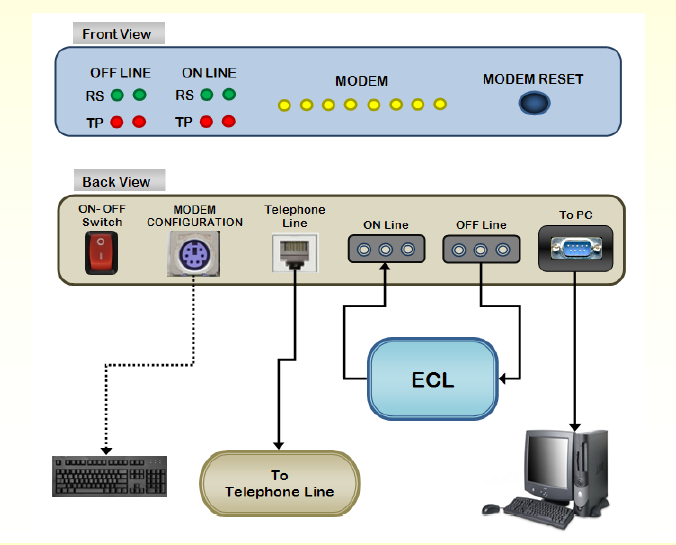 PL-TP-10
Databyte's Teleprinter to Phone line Modem, PLTP-10x has been specially developed to send Cipher messages (through ECL, BEACON) over telephone lines. It contains all the necessary modules and power supplies in one compact unit to allow offline as well as online transmission of cipher traffic.
Features:
Current limited and electrically isolated TP signals.

LED'S to monitor RS232 & TP signals.

All required power supplies.. +/-60V for TP interface, +/-12V for RS232 interface and +5V for phone.

interface are built in.

Supports full duplex operation at up to 300 bauds.

Supports Bilingual communication.

Unattended Auto-Answer at the distant end.

Supports Full duplex as well as Half duplex operation.

Commands to Modem can be given through Teleprinter terminal or through a PC-AT keyboard.

Incorporates Dynamic Memory Management to accommodate different speeds at two ends.

Power Input : 230V, +/-10% , Size: 10″ x 11″ x 3″, Weight : 4kg.

Field proven.

Working on live circuits at many signal centers of Indian Army and Indian Airforce across the country.